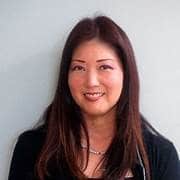 Wanda Ichiriu PA-C is a board-certified physician assistant with over 26 years' experience in internal medicine/primary care, urgent care/emergency department, and nephrology. She has had 21 years' experience in nephrology to include management of both out-patient and in-patient/hospitalized end-stage renal disease/hemodialysis and chronic kidney disease patients. She earned her Bachelor of Science degree in physical therapy at California state University, Long Beach and earned her postgraduate certificate from the Yale School of Medicine Physician Associate Program. Prior to becoming a physician assistant, she worked as a physical therapist for 7 years prior to enrolling in the Yale PA program. As a physical therapist, Wanda has worked in a variety of settings/subspecialties to include outpatient/inpatient orthopedics musculoskeletal injuries, wound care clinic, burn intensive care unit, cardiac rehabilitation, acute rehabilitation to include stroke rehabilitation and status post amputations, general medical/surgical unit, post cardiothoracic surgery patients to include critical care cardiothoracic surgical unit, and skilled nursing/long term care facility patients.
After working over 20 years as a nephrology physician assistant, Wanda left the specialty to pursue her true passion, which is an integrated, functional medicine approach that focuses on trying to find and treat the root cause of the disease . This incorporates a collaborative approach with provider and patient and treating the patient as a whole person , addressing physical, mental/emotional and spiritual influences.  Currently, Wanda is working on the Institute for Functional Medicine Certified Practitioner (IFMCP) certification with anticipated completion in 2024.  She is genuinely caring and personable, and serves her patients with unparalleled attention to detail, dedication, and compassion.
Wanda is a recent Arizona transplant from California and loves the warm climate and unique desert terrain.   She enjoys outdoor activities to include hiking, gardening, and nature walks.  Her hobbies include cooking, such as multi-ethnic cuisine, healthy cooking, and baking (Japanese rice cake/mochi desserts is her specialty), and cultivation of exotic and rare fig and dragon fruit trees.