80% of chronic disease in America comes from how, what, and when we eat. Food can be your best medicine or a primary source of disease. Our specialists will teach you how to make the best food choices, how to cook for the most nutrition, and how to live a better life with delicious healing with food.
Why Choose Forte for Nutrition?
Registered Dietitian Nutritionists (RDNs) and Expert Chefs
Healthy eating is essential for optimum health for you and your family. Our Dietitians and Expert Chefs will teach you how to make healthy, healing foods a permanent and delicious part of your life. We offer individual nutrition counseling and group classes both in-person and online to make it easy.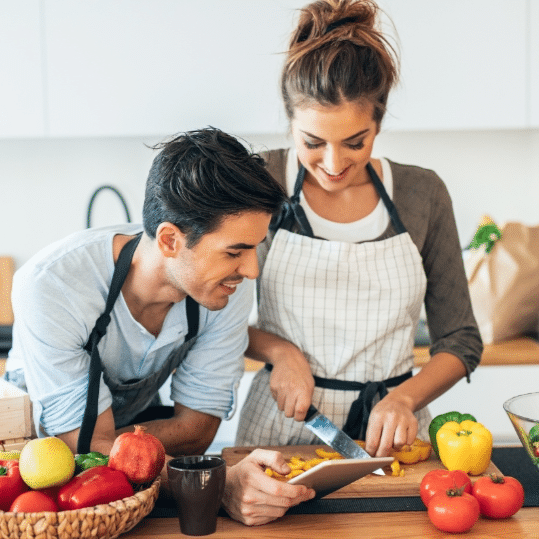 The Forte Difference is that it's all about YOU. Each of our experts is here for just one reason—to help you discover the ideal combination of activities and habits that will help you achieve a lifetime of better health. Each of us specialize in specific disciplines, but we all work together as a TEAM because we're passionate about helping you live your best life possible. There's no better route to optimum health than to have a team of wellness and medical experts working closely together…focused on YOU.
A Full Suite of Health Services Under One Roof
Get The Forte WB App Today
Progress tracking, meal planning, workout classes & more
Receive customized meal plans that are easy to follow. Each meal plan shows you exactly what to eat and the correct portion. 
Meal planning help
Log activities & plan workouts
Make grocery lists
Message Forte doctors & lifestyle experts
Yoga, exercise, & healthy living videos
Set goals and achieve them