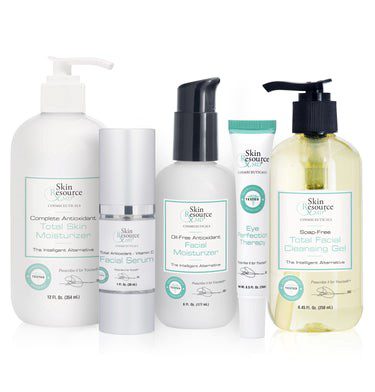 PRODUCT TYPE: Anti-Aging Treatment
Save money and get younger looking skin with our best dermatologist recommended skin care regimen!
Clean, moisturize and reduce the signs of aging. The Prescribe It For Yourself Kit offers significant savings on our best anti-aging skin care products. We recommend using these products together as part of your daily skin care routine to get younger looking skin and visibly reduce the signs of aging.
This dermatologist recommended skin care regimen includes:
1. Total Skin Moisturizer
2. Oil Free Antioxidant Facial Moisturizer
3. Total Facial Cleansing Gel
4. Total Antioxidant – Vitamin C Facial Serum
5. Eye Perfection Therapy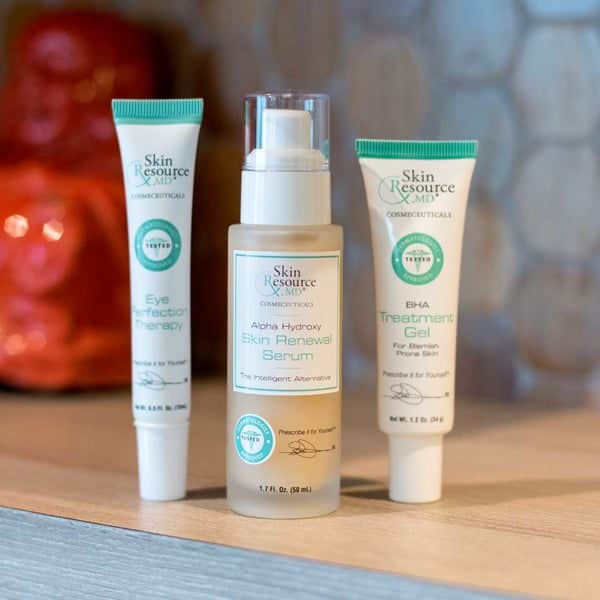 PRODUCT TYPE: Anti-Aging Treatment
Dermatologist recommended wrinkle reducing anti-aging eye serum.
This high potency eye serum helps reduce the appearance of the signs of aging including fine lines, puffiness and dark circles. Dermatologist formulated using targeted peptides, vitamins and antioxidants to firm, tone and smooth while creating the perfect moisture balance for the delicate eye area.
Advanced peptide technologies help renew and uplift eyes appearance. Peptide complex Matrixyl 3000 renews skin's firming mechanism to visibly return eye contours to a more youthful-looking state. Soothing and moisturizing Aloe Vera and Green Tea provide hydration in a gel formula that won't cause make-up to smear.
PRODUCT TYPE: Sunscreen
A broad-spectrum sunscreen, both gentle and lightweight, provides a more natural approach to sun protection for daily use utilizing chemical- free active ingredients.
Formulated with only physical sunscreen actives to provide sun protection. Essential Solar Protector Moisturizing Sunscreen – SPF47 creates a moisture barrier, preventing water from evaporating the skin's surface, binding moisture back into the skin. Essential Solar Protector – SPF47 is formulated with Titanium Dioxide and Zinc Oxide to provide physical protection, which sits on top of the skin to deflect and scatter damaging UV rays. Gentle formula makes this a great alternative for sensitive skin types and even post-procedure skin.