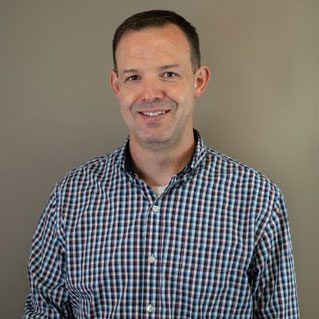 Eric is 
a Physical Therapist with over 20 years of extensive experience treating individuals
of all ages 
with 
various
diagnoses
, body types, and 
expectations to advance their physical well-being
.
Eric
 work
s
 with 
Forte 
participants to support, educate, and improve
comfort and knowledge with
Movement and a
ddressing specific needs in
Physical Therapy. Eric graduated from Northern Arizona University with his Master of Science degree in Physical Therapy. 
No matter where an individual is in their journey, Eric's
 goal is to
 meet each client where they are and
help them
 rehabilitate with activity, to be their best selves, and to reach their personal lifestyle goals
 and optimal well-being
.  
Eric usually does at least 2 cycling or running events a year, for charity. He has hiked the Grand Canyon to Phantom Ranch once and wants to do it again. He also received his Black Belt in taekwondo in 2017. Eric enjoys yoga and weekend hikes with his son, and has been happily married to his wife since 1996. Eric is an Arizona native and loves to educate and teach others.