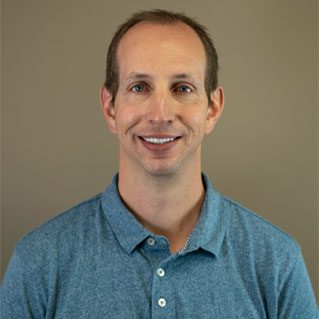 Doug was born and raised in Mesa. He graduated from Mountain View High School in 1993, then spent one year studying at the University of Utah before leaving to serve a church mission in Finland. After returning, he studied philosophy at Brigham Young University in preparation for medical school. During that time he met and married Tiffany. He graduated from BYU in 2002 and they moved to New Orleans to attend medical school at Tulane University. They had their first child there and also experienced Hurricane Katrina. They evacuated the hurricane and went to Salt Lake City where they had their second child and finished medical school. After graduation, they moved to Portland, Oregon, where Doug did his Internal Medicine residency training at Oregon Health and Science University (OHSU). He was in the Primary Care Track, obtaining special training in the team-based care model.
​Upon completion of his medical residency, Doug and Tiffany moved their family to Roosevelt, Utah, taking a position with Uintah Basin Medical Center. He worked there for 3 years, gaining valuable experience caring for patients in both the clinic and hospital. They then moved to Logan, Utah, and Doug started work at Intermountain Healthcare's Budge Clinic—a multi-specialty group practice. It was there that their third child was born. He worked there almost five years before deciding to start his own practice in Arizona.
​Doug has been interested in medical system design since the beginning of his training. He has experienced the many deficiencies of our current system and has long wanted to redesign the care process. Throughout his career, he has studied the system design literature, consulted with numerous experts in the field, and obtained formal training in Lean management systems and primary care design. This practice is the culmination of that preparation, and he is passionate about making a real difference in the lives of his patients and in the medical community.